Hey guys,
Sometimes I need a reminder of what the little GR is capable of, to save myself from the delusion that I might get "better" photos using other cameras.
So I started saving photos taken with the GR from photographers all around the world in a file on my Apple Note.
Which was great at first.
But the file was getting bigger and bigger and difficult to manage, so I came up with the idea of creating a dedicated tumblr: a curated gallery of outstanding Ricoh GR photos.
I chose tumblr as blogging platform as it provide a fully customisable layout, doesn't pollute the page with pesky advertisements, and can potentially reach millions of users.
It's coming along very nicely, so I thought to share it with you:
ricohgr.tumblr.com
.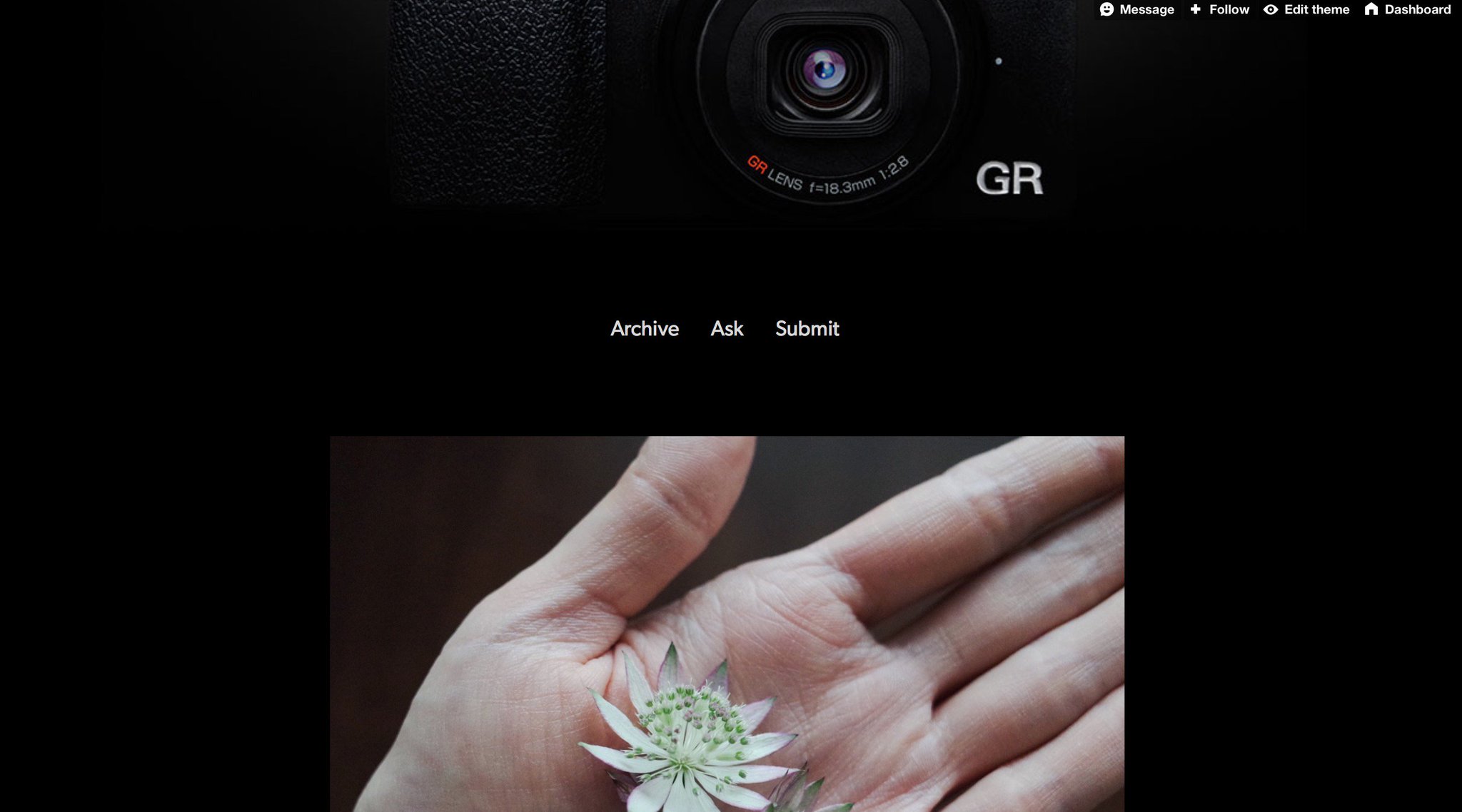 You can also submit your most loved GR photos through the submit link, should you like to have them featured on the blog.
Enjoy!