Selling a mint Ricoh GW-2 + GH-2, 21mm wide angle adapter for the Ricoh GRD4.
Purchased in Japan and used only in Japan for the duration of the trip.
$200 USD shipped in North America.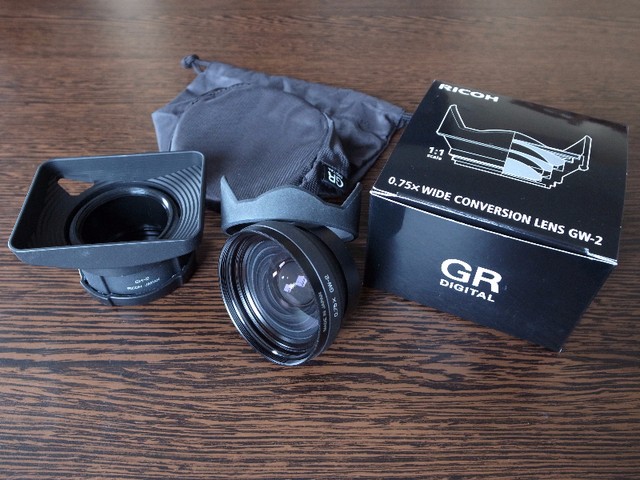 Also, I found 2 Ricoh GC-2 cases and I'm selling one off to the community.
Case is used, light scratches on the logo, Leather is in pretty good condition, wrinkles from being compressed by previous owner.
$50 shipped to North America.